Our Women's Spirituality Group, "Rhythms of the Seasons", is for women of all ages. It meets one Thursday evening a month. The group draws on various spiritual traditions, with a focus on our connection with the natural world; particularly the natural rhythms of the year, as portrayed by the Celtic seasons and the phases of the moon. The evening includes Labyrinth walks (when weather permits) presentations and reflections on various themes, candle-lighting, meditation and sharing. A light home cooked meal is included. Come when it works in your schedule, pre-registration required.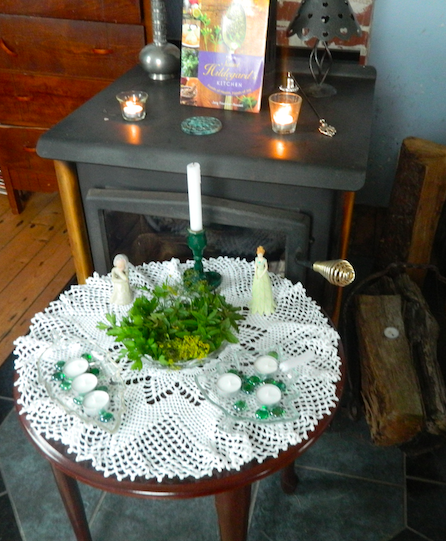 Windsbreath provides an ideal place for a quiet retreat in the midst of nature. Individuals or groups may come to Windsbreath for a time of quiet reflection. Retreats may be day retreats, over night retreats, or extend over several days. Any of the following services may be made available: spiritual direction, reflexology session, guided Labyrinth walks, tarot card readings, bed and breakfast, and additional meals and refreshments.
Groups may also arrange to come to Windsbreath for a group retreat. Marilyn Haugen-Strand, as a trained retreat leader, would be happy to put together a thematic retreat to aid in your reflections as well as arrange for appropriate refreshments. Marilyn is free to lead retreats at other locations as well.